Morningside Real Estate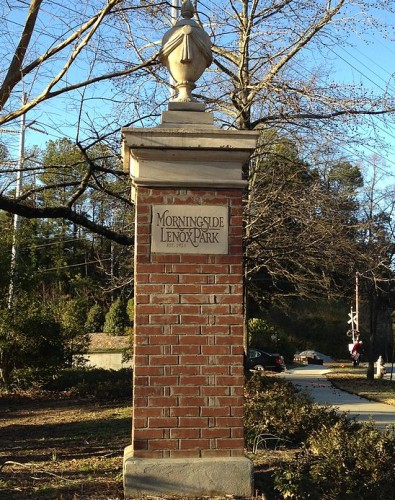 Want to satisfy your insatiable desire for nature and open spaces? Let the neighborhood of Morningside / Lenox Park greet you with wide open greenspaces and a whiff of nature's best amenities.
Morningside / Lenox Park is located in Atlanta, Georgia and sits near the neighborhoods of Druid Hills, Ansley Park and Virginia-Highland. The neighborhood came from the merging of several subdivisions in the locality, particularly Johnson Estates, Hylan Park, Lenox Park, Morningside, Noble Park, and University Park. You definitely won't feel lonely because you'll be enjoying the company of more than 3,500 households in this part of Atlanta.
Morningside / Lenox Park prides itself with its love of nature. Many of the old trees have been preserved in the neighborhood's vast array of parks and greenspaces, which also serve as habitats for animals. If it's your first time to visit Morningside / Lenox Park, here are some of the parks that you can enjoy:
• Lenox Wildwood Park
• Morningside Nature Trail
• Noble Park
• Smith Park
• Herbert Taylor Park and Daniel Johnson Nature Preserve
• Homestead Park
• Sidney Marcus Park
• Sunken Garden Park
• Hickory Grove Park


Staying in Morningside / Lenox Park gives you access to several restaurants to tickle your every food fancy. Residents have grown fond of the following food destinations, and you probably should too: Alfredo's Italian Restaurant, Rosebud, Loca Luna, Fat Matt's Rib Shack, One Midtown Kitchen, and The Colonnade Restaurant. There's also a SUBWAY Restaurant within the neighborhood.
Business establishments are also available within the neighborhood. If you want more choices, you may visit Lenox Square, a bustling business hub in Buckhead, just a few meters away from Morningside / Lenox Park.
A trip to Morningside / Lenox Park provides you with access to both urban luxuries and the rustic beauty of nature. Isn't it time you visited this Atlanta neighborhood?
Homes For Sale
Schools
To learn more about how these ratings are created, please click here.
Neighborhood
Image "Morningside column" by Keizers