Druid Hills Real Estate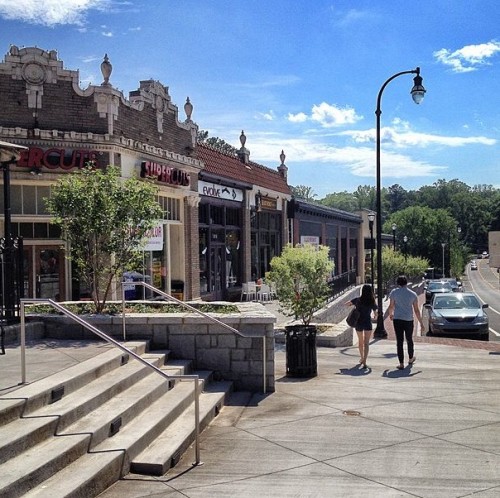 Do you know the famous Star Wars Jedi line, "these are not the droids you're looking for"? In the case of Druid Hills, this is the "druid" that you should look for.
Druid Hills encompasses not only a census-designated place (CDP) in DeKalb County, but also an Atlanta neighborhood. The Druid Hills neighborhood is flanked by Lenox Park, Poncey-Highland, Virginia-Highland and Candler Park neighborhoods, as well as the Druid Hills CDP. The easiest way to reach Druid Hills by public transportation is through the MARTA rail system.
The premier destination in Druid Hills is Emory University, one of the top universities in the U.S. The university is such a central piece of the Druid Hills geography, that it has its own line of shuttles to bring people to and from the educational facility. Another landmark in Druid Hills is the main headquarters of the U.S. Centers for Disease Control and Prevention (CDC). The presence of the health research center will somehow make you feel a bit more secure, don't you think?
Druid Hills is considered one of the wealthiest neighborhoods in Atlanta, which will somehow tell you the value of houses and residential structures in the neighborhood. Despite the high prices of houses in Druid Hills, residents choose to stay in the neighborhood because of the premium living conditions in the area.
The neighborhood is home to several parks and nature-centric attractions such as Baker Woodland, Burbanck Park, Fernbank Forest, Hahn Woods, Olmsted Linear Park, and Welsey Woods Forest. You may also enjoy playing in Druid Hills Golf Club. In short, when you live in Druid Hills, expect to grow love for nature and greenery.
If you are looking for commercial centers, head to Emory Village, a historic commercial destination. More commercial areas are only a few minutes away from Druid Hills.
Druid Hills is your answer to affluent neighborhood living with a dash of nature.
Homes For Sale
Schools
To learn more about how these ratings are created, please
click here
.
Neighborhood

Image "Emory Village" by Keizers