Poncey-Highland Real Estate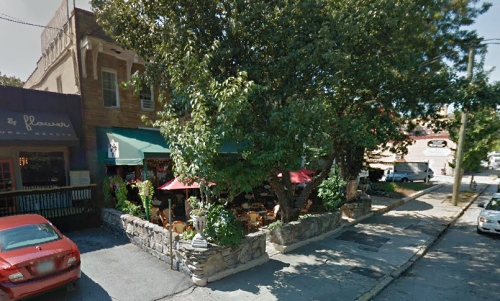 "Uniquely American and firmly rooted in its history." That's an apt description for Poncey-Highland, a neighborhood located in the Fulton County of Georgia. The neighborhood was established in the early 1900s, and many of its historic buildings still exist today.
If you are a lover of American history, you will definitely love it here in Poncey-Highland. Get to see some of the legendary structures that still stand to this day:
• A 1916 assembly plant for the Ford Motor Company
• Clermont Hotel, now a venue for the Clermont Lounge night club
• Manuel's Tavern, a place frequented by local politicians
• An old Western Electric Company building
• The Highland Inn, an independent hotel with a basement bar
You should check out Briarcliff Plaza – or also called Ponce De Leon Plaza – a shopping mall that was erected in 1939. Get a taste of history through Majestic Diner, a restaurant adjacent to the plaza. The best destination in Briarcliff Plaza has got to be Plaza Theatre, a historic cinema noted as the "longest continuously operating movie theatre." This cinema has become known to showcase the best of independent films and special screenings. If you consider yourself a movie buff, then head to Briarcliff Plaza fast!
If you prefer the beauty of nature and art, visit Freedom Park, one of Atlanta's largest city parks. The huge park cuts through several major thoroughfares in Atlanta, including the Candler Park neighborhood, Ponce De Leon Avenue, and Moreland Avenue. Freedom Park, as its name suggests, has become a home for free and independent art displays. It is also a great venue for walking, jogging, and meeting some residents. It is also where you can find the Carter Center, a non-profit organization founded by former U.S. President Jimmy Carter.
With its proximity to major Atlanta landmarks and its interest to maintain history within its vicinity, it's no wonder why Poncey-Highland has become a go-to place for people looking for a home.
Homes For Sale
Schools
To learn more about how these ratings are created, please click here.
Neighborhood