Sherwood Forest Real Estate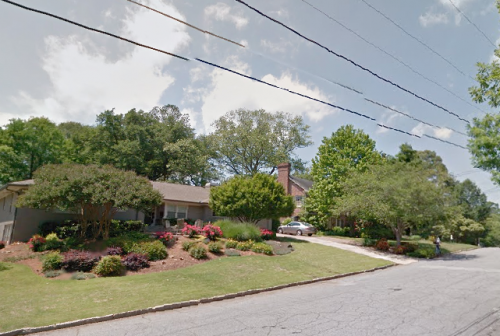 What's in a name? Despite its woodsy and rustic name, Sherwood Forest embodies city living. It is an upscale Atlanta neighborhood established in 1949 and is referred to as the most luxurious post war subdivision in Atlanta. Bordered by Ansley Park, the Downtown Connector, and directly across Brookwood Hills, Sherwood Forest has retained its elegance. First timers in the community can feel the magic touch when they take a tour of the neighborhood.
Nature lovers will be in awe as they marvel at full grown trees abounding the area giving off aromatic scents particularly at springtime. As you wander along the suburban streets, you will notice an assortment of perennial shrubs and flowers. Oaks, magnolias, pines and tulip poplars are common sightings, which give meaning to the neighborhood's name.
Residents actively participate and take part in the projects and activities of the Sherwood Forest Garden Club which advocates preservation of beauty around the neighborhood. Members hold sessions about gardening and horticulture, which provide them many ways to promote with each other.
Houses in the community stand in large lots with winding scenic streets. Being one of the prosperous communities of Atlanta, Sherwood Forest has houses that mirror stature and style. There is an impressive diversity of contemporary homes, townhouses and condominiums, although ranch-style, American colonial and even bungalow types are still visible.
Sherwood Forest provides its residents and visitors with a wide cornucopia of amenities. Recreation and shopping areas such as the nearby Ansley Park, the Atlanta Botanical Gardens, Ansley Golf Club, Ansley Mall, Colony Square, Piedmont Park, and the Arts Center are all within reach inside the neighborhood. Transportation in and around the community is made easy by the MARTA rail station. The nights are alive in Sherwood Forest because of its various entertainment spots and restaurants that offer international cuisine.
Schooling for families with children is not a problem because there are institutions within the boundaries, such as Morningside Elementary, Inman Middle School, and Grady High School.
Choosing Sherwood Forest as your place of residence is like coming to a real forest with all the excitement to discover a variety of things!
Homes For Sale
Schools
To learn more about how these ratings are created, please click here.
Neighborhood
Image "Sherwood Forest streets" by B