Brookwood Hills Real Estate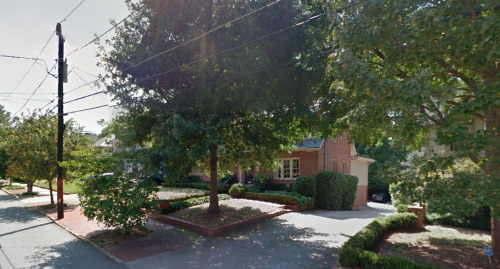 A piece of history amidst modern development: That's how Brookwood Hills may be described.
This historic neighborhood was founded in the 1920s, and is now a bustling multi-functional area proximate to the growing metro Atlanta environment. Brookwood Hills is part of intown Atlanta along Peachtree, Interstate 85, Clear Creek, and the Norfolk Southern railroad tracks. The neighborhood is accessible through Peachtree Road via three entrances. This is not to be confused with Brookhaven, another Atlanta neighborhood at the northeastern end of the city's Buckhead community.
Residences in Brookwood Hills have different styles, but most of them use architecture of the early 20th century. Some classic styles such as Colonial, Bungalow, Cottage and Tudor can be observed in how Brookwood Hills houses were built.
Brookwood Hills residents enjoy various amenities from inside the neighborhood. Right at the center of the neighborhood is the Brookwood Hills Community Club, which features a swimming pool, tennis court, and a park. The five-acre center provides a venue for residents to gather and enjoy the company of their families and neighbors. Those who love the outdoors may visit the Clear Creek nature preserve, which is at the east of Brookwood Hills.
If you are interested to live in Brookwood Hills but concerned for your children's education, the neighborhood is very close to several Atlanta public schools, including Sutton Middle School and North Atlanta High School. Other educational facilities include Woodward Academy, Lovett School, and Atlanta International School.
The neighborhood puts its full support on its swim team called the Brookwood Hills Bullfrogs. The team competes in the summer league of the Atlanta Swim Association. In fact, Brookwood Hills won the 2013 swim championship!
Because of its proximity to metro Atlanta, Brookwood Hills is keeping up with the developments by installing an industrial park along Clear Creek, and establishing the Brookwood Hills Community Club (BWHCC).
Amidst the convenience of the location, Brookwood Hills puts a premium on its residents and visitors. Make it a point to drop by Brookwood Hills and experience the fusion of history and modern living.
Homes For Sale
Schools
To learn more about how these ratings are created, please click here.
Neighborhood
Image "Brookwood Hills" by B