Brookhaven Real Estate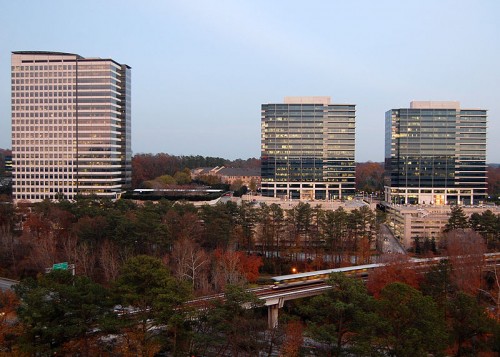 What started out as a humble neighborhood in the 1900s became the largest city in DeKalb County, Georgia. Welcome to Brookhaven!
Brookhaven is a 12-square-mile city located in the western section of Dekalb County, which is northeast of Atlanta. It's hard to miss the city if you're familiar with its boundaries: I-85, Clairmont Road, Fulton County line, and the cities of Dunwoody and Chamblee.
Brookhaven's must-see destinations speak about the diversity and development of the city:
• Historic Brookhaven is a residential neighborhood where the city got its name.
• Brookhaven Village is an urban town center along Dresden Drive. You can find retail outlets and office spaces in this area.
• North Brookhaven is home to many residential neighborhoods, several parks, schools and restaurants.
• Peachtree Road serves as Brookhaven's development area, where you can find the mixed-use district Town Brookhaven.
• Buford Highway is in southern Brookhaven, and has become home to multi-ethnic residents.
If you desire to commune with nature and relax in greenery, you can choose from the many parks inside Brookhaven. Be sure to check out Murphey Candler Park, a 135-acre multi-use park where you can enjoy the sports fields, picnic area, lake, picnic areas, and a hiking trail. Lynwood Park is a similar area with courts for sports activities, a recreation center, and a swimming pool. Other noteworthy parks include Ashford Park, Blackburn Park, Briarwood Park, Skyland Park, Parkside Park, Fernwood Park, Georgian Hills Park, and Clack's Corner.
Nearby educational institutions include Oglethorpe University and a satellite campus of Georgia State University. Public schools under the DeKalb Country School System are also within reach.
Access to and from the city is easy because of Brookhaven's proximity to main roads. You may travel via Ashford-Dunwoody Road, Peachtree Road, or North Druid Hills Road. Public transportation is available through the Brookhaven MARTA rail station.
If you want a piece of history while enjoying the amenities of downtown living, then Brookhaven should be in your shortlist of places to visit.
Homes For Sale
Schools
To learn more about how these ratings are created, please click here.
Neighborhood
"Perimeter Center, Brookhaven" by James Willamor