Chamblee Real Estate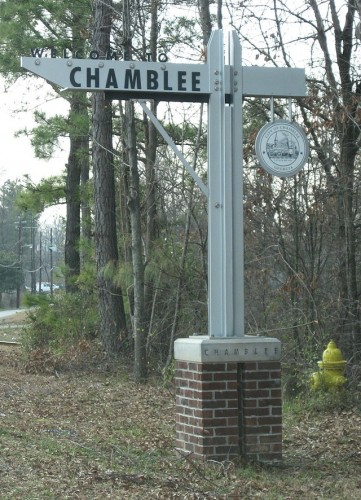 Asian restaurants along Buford Highway and its high Asian population gave this Atlanta location another name: "Chambodia". There is mystery about the beginnings of the odd French-sounding name. Some believe that the prominent Chamblee family has something to do with it while others say that it was born out of a referendum which local folk voted for.
Fourteen miles to the northeast of Downtown Atlanta, Chamblee is one of eight cities in DeKalb Country.
Living up to its heritage as an early 20th century railroad society, Chamblee is home to several buildings that depict historic evidences and architectural influences of the railway.
Here are two major reasons why you should consider moving to Chamblee:
• Looking for a relaxing atmosphere? How about letting posy blooms welcome your day? Parks inside Chamblee are like image galleries of a great landscape painter who takes pride in his play of colors. During fall, magnificent shades are sure to capture your attention. Meanwhile, temperature during winter seldom goes below freezing. How could you resist this comforting weather in Chamblee?
• If you're looking for a good school for your kids, Chamblee is one of Atlanta's finest. DeKalb County School System, one of the best school systems in Metro Atlanta, is operating in Chamblee, which is repeatedly cited for its outstanding programs.
Discovering Chamblee is a wise choice. Here are more reasons to love this exciting city:
• Dealers of antique items are found in many places around the city. Chamblee is known as the South's leading antique area. Shopping will never be complete without a visit to the Antique Row to get a rare find that fits your budget.
• Chamblee Festival is an annual event held in May which focuses on family. Celebrated with dancing, music, arts and crafts, the yearly celebration is an opportunity to foster friendships among residents and visitors alike.
• The classic biplane rides enable excursionists a privilege to get a glimpse of downtown Atlanta, Stone Mountain and Lake Lanier.
Known throughout history as a dairy land and railroad junction, Chamblee shows no signs of stopping in its continual transformation. Set foot in Chamblee and prepare to be amazed!
Homes For Sale
Schools
To learn more about how these ratings are created, please click here.
Neighborhood
Image "Chamblee sign" by Biomedeng