Lake Claire Real Estate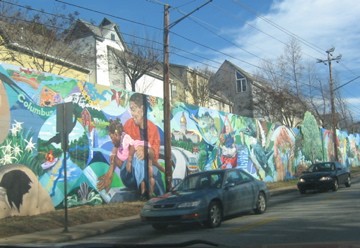 Wondering which body of water Lake Claire is named after? This Atlanta neighborhood is named not after a real lake – in fact, there's no such lake anywhere in Georgia. Instead, Lake Claire is a play on Lakeshore and Claire Drives, where the now-dry Lake Ponceana was once found.
Lake Claire belongs to a group of neighborhoods in the DeKalb County alongside Candler Park, Decatur, Kirkwood and Druid Hills. About 1,200 homes are spread across the neighborhood's charming community, which is composed of various architectural styles for any discriminating homeowner taste – Victorian, Revival, Craftsman, Contemporary Folk, and modern structures. Should you consider Lake Claire as your next place of residence, be comforted with the thought that the neighborhood has a house style that you will like.
Lake Claire has steadily earned a reputation for being in tune with nature. The place is teeming with greenspaces , tree canopies and home gardens. Check out the Harold Avenue Greenspace, a lush natural space where you can find residents communing with and relaxing in nature. Another must-visit location is Lake Claire Park, which not only has lots of greenspaces but also amenities like tennis courts, a playground for kids, and an open field for community events.
Lake Claire residents are also avid nature lovers, and testament to this is the passion of the neighborhood association – Lake Claire Neighbors (LCN) – to conduct nature-centric activities. One of its annual highlights is the Lake Claire Tour of Homes & Gardens, when residents and visitors tour around the neighborhood to enjoy gardens tended by homeowners.
The neighborhood may not have your usual commercial fare, but many commercial centers – restaurants, movie houses, grocery stores and other retail shops – are located in nearby areas such as Little Five Points, Decatur and Candler Park.
If you love living with nature as the central advocacy of the neighborhood, you are very much welcome to stay in Lake Claire!
Homes For Sale
Schools
To learn more about how these ratings are created, please click here.
Neighborhood

Image "The Watershed Mural in on DeKalb Avenue" by Bwjsmartdude