Decatur Real Estate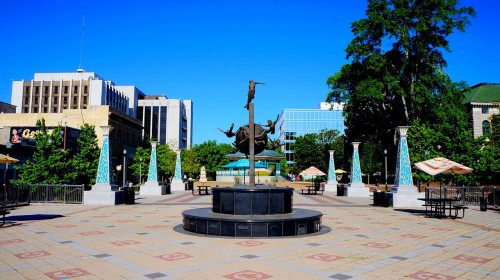 "A city of homes, schools and places of worship." That's the official motto of Decatur, a city and county seat of DeKalb County, Georgia. While the city's motto sounds serious, Decatur Heights is an exciting neighborhood alongside other popular areas such as Oakhurst and Glenwood Estates.
Decatur Heights is a small-town neighborhood strategically located near the city life. You can enjoy the comforts of a charming town atmosphere, but you may change your mind and go to scenic destinations that exude a more vibrant urban vibe.
Should you decide to live in Decatur Heights, you may choose from a wide selection of residential styles. There's probably a house that fits your desires on Decatur Heights. Be sure to check out Sycamore Ridge, a relatively new residential development that is comprised of big homes sitting on small lots.
What makes Decatur Heights unique from other Atlanta neighborhoods is its perfect mix of town and urban lifestyle. While you may be living in a historic cottage within the neighborhood, you can just walk towards several dining and entertainment areas within the community. Here are some of the great finds in the bustling neighborhood:
• Enjoy sumptuous dishes from various restaurants, some of which are family-owned while others are big names in the industry. All of these dining spots are either inside the neighborhood or just a few minutes away.
• The city of Decatur is home to several shopping destinations, and some of these shops are near Decatur Heights.
• Glenn Creek Nature Preserve is a two-acre park that protects a creek and forest full of native plants and wildlife. This is a must-see spot for nature lovers!
As the city's motto suggests, Decatur Heights has nearby schools such as Decatur High School, Glenwood Elementary, and Emory University. The neighborhood is also proximate to places of worship, like North Decatur United Methodist Church and The Church at Decatur Heights.
With its accessibility to main roads and the MARTA rail station, navigating to and from Decatur Heights is a breeze. Visit Decatur Heights now, and experience excitement in a town community.
Homes For Sale
Schools
To learn more about how these ratings are created, please click here.
Neighborhood
Image "Decatur Square" by Lincolnh