Kirkwood Real Estate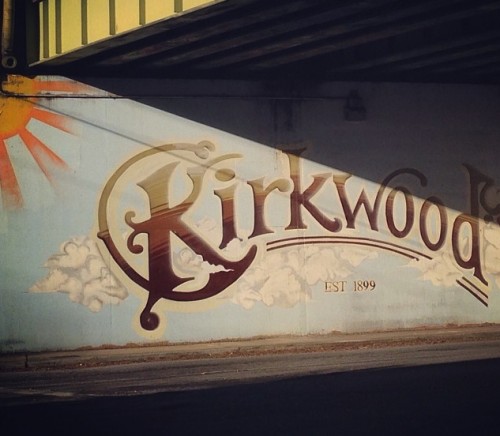 Don't you just love it when an old streetcar line is transformed into a residential neighborhood ? That's how streetcar suburbs came to exist, and Atlanta residents and visitors are fortunate to be in the midst of such places.
Kirkwood is one of Atlanta's well-known streetcar suburbs, located in DeKalb County and bound by adjacent neighborhoods such as East Lake, Edgewood, Lake Claire, and Oakhurst. Traces of streetcar lines made in the early 20th century can still be seen in Kirkwood, but are now laced with loft apartments and commercial shops.
To reach Kirkwood, you may travel down interstates I-75/I-85 and I-20. You may also travel via the MARTA rail system going to the Candler Park station on the blue-green rail line. A number of bus routes also lead to Kirkwood.
Hop aboard as we go on a virtual tour of Kirkwood:
• Downtown Kirkwood: The neighborhood's primary business and commercial district is essentially a moving, thriving locality on its own. Residents call this downtown area "the small town in the big city" because everything you would expect from a bustling town in here in Downtown Kirkwood: restaurants and bars, retail and gift shops, office spaces, emergency stations, health studios, spas and parlors, and more.
• Gilliam Park: Enjoy the scenic view of this legendary park, complete with a wide greenery, a community garden, and access to the PATH bike trail.
• More public parks than any other Atlanta neighborhood: If you're done with Gilliam Park, you can choose to relax in other parks within Kirkwood: Bessie Branham Park, Coan Park, DeKalb Memorial Park, Kirkwood Urban Forest and Community Garden, and two Oakview Parks.
Living in Kirkwood gives you a sense of history, as many of its residential structures follow Victorian architecture and Craftsman bungalow styles. More houses are being added to the roster, including modern single-family homes and new subdivisions.
Kirkwood brings a piece of everything – history, nature, and urban living – into a single neighborhood. Isn't it time that you visit and possibly live in this part of Atlanta?
Homes For Sale
Schools
To learn more about how these ratings are created, please click here.
Neighborhood

Image "Kirkwood Welcome" by Mmann1988