East Lake Real Estate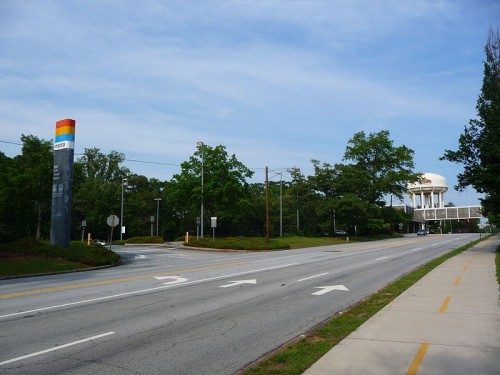 The neighborhood of East Lake is located in DeKalb County, near similar neighborhoods Oakhurst and Decatur. The most notable place in the vicinity is East Lake Golf Club, which plays host to the annual PGA Tour Championship. The legendary golf course started its life in the early 1900s, but was given a major facelift by prominent golf course architect Rees Jones.
In addition to the famous golf club, East Lake is also home to the Charlie Yates Golf Course, a public golfing range that was also designed by Jones.
But more than the class sport, East Lake has much more to offer. Once a crime hub, East Lake has reinvented itself into a poster child for rising from poor conditions. The improvements can be seen in the neighborhood's upscale residential units, consisting mainly of ranch-style homes, Tudor-architecture houses, and bungalows. One of the best places to reside in is the Villages of East Lake, an apartment complex within the neighborhood.
Families will be happy to know that East Lake is a place of simple comforts. You can enjoy the public park in the neighborhood, as well as a playground and weekend Farmer's Market during summer.
While the neighborhood doesn't have many commercial establishments, East Lake makes up for it by sitting next to neighborhoods that do. If you're living in East Lake, the Oakhurst Square is less than a mile from your home. This lively commercial spot has a number of restaurants and hosts many outdoor events. Other proximate destinations are downtown Kirkwood and Decatur Square.
Getting to East Lake is made easy by MARTA rail line, as well as buses that pass through major roads near East Lake.
If golf is your passion and proximity to commercial districts is important to you, then East Lake is the perfect site for your home.
Homes For Sale
Schools
To learn more about how these ratings are created, please click here.
Neighborhood

Image "East Lake Transit Center (MARTA)" by Daniel Mayer