Piedmont Heights Real Estate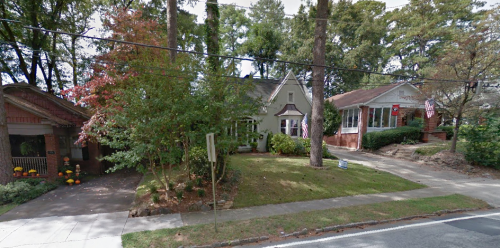 Live amidst a piece of history in Piedmont Heights, home of one of Atlanta's oldest houses. This neighborhood – or the "Heights" as its residents fondly call their community – is a quaint mix of old and new, charming and urban.
Piedmont Heights sits near the Sherwood Forest neighborhood, I-85, Morningside-Lenox Park, and the emerging BeltLine. You've heard of the BeltLine, right? It's one of Atlanta's most promising development projects to convert an old railway corridor into a multi-use trail. The BeltLine connects various parts of the city through a continuous path stretching 33 miles. That's something worth checking out!
The simple neighborhood is staying put amidst the fast growth of its environs. Aside from the BeltLine, Piedmont Heights will also play a part in several upcoming developments such as the Connect Atlanta plan, a multi-modal MARTA station, new ramps in I-85, and new trails for better access to Piedmont Heights and other adjacent neighborhoods.
Despite the changes, Piedmont Heights wants to keep its history and simplicity intact. Many of its residents pride themselves in single family homes built in legendary architecture. However, if you're looking for something more modern, Piedmont Heights is undergoing a major residential development to erect condominiums and apartment complexes. In fact, if you visit the neighborhood now, you can already see some units built. All in all, it's going to be an exciting time for the neighborhood.
Locals love the rustic simplicity of Piedmont Heights, although the neighborhood has a commercial center in the form of Ansley Mall at the southern end. You may also walk to Monroe Drive and Piedmont for more retail and commercial fare.
Fans of Batman will be giddy with excitement when they learn that Piedmont Heights has an open greenspace with the name Gotham Park. This dog-friendly space is perfect for those who enjoy the outdoors and want to relax under the shade.
There are more reasons to visit the neighborhood, and it's up to you to discover them yourself. Are you in for an adventure at Piedmont Heights?
Homes For Sale
Schools
To learn more about how these ratings are created, please click here.
Neighborhood
Image "Piedmont Heights" by Keizers