Midtown Atlanta Real Estate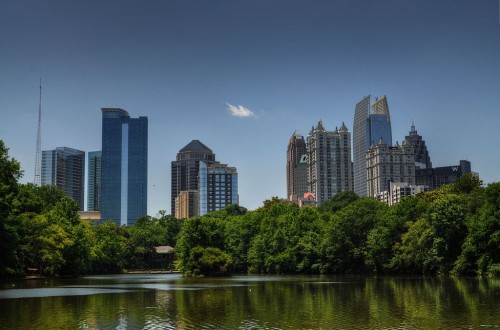 As one of the liveliest and busiest business districts in Atlanta, Midtown deserves your attention.
This effervescent location is home to more than 40,000 residents and thousands of students and employees – and we're not counting the millions of visitors that Midtown is accommodating every year! You can find Midtown at the south of Buckhead and at the north of the Downtown business district.
If you love urban life and its many attractions, then prepare to fall in love with Midtown. Here are just some of the important and must-see attractions in Midtown:
• Arts centers: Atlanta Symphony Orchestra, Center for Puppetry Arts, Fox Theatre, High Museum of Art, the Museum of Design Atlanta, and Woodruff Arts Center
• Educational institutions: Georgia Institute of Technology, John Marshall Law School, and Savannah College of Art and Design – Atlanta Division.
• Corporate buildings: 1180 Peachtree, AT&T Midtown Center, Bank of America Plaza, One Atlantic Center, Promenade, Spire, and Viewpoint.
Mind you, that's not even half of the establishments and structures that will make you fall in love over Midtown!
Of course, the heart of Midtown is the picturesque Piedmont Park, a 189-acre urban greenspace that provides a great view of the Atlanta skyline may it be daytime or at night. You can also get a romantic glimpse of Lake Clara Meer in the park. Piedmont Park also serves as one of the points in the Atlanta BeltLine project that aims to link several neighborhoods and parks within the city. When the project comes to completion, expect Piedmont Park to become one of the main attractions of this monumental multi-use trail.
Midtown residents are calling this place as Atlanta's "Heart of the Arts" because of its art centers and cultural events. Some of the best-known events in the district include the Atlanta Dogwood Festival and Music Midtown.
The district offers many types of residences, mostly in condominiums and apartment complexes. Judging by the ton of attractions in this district, it's no surprise why many urbanites have considered Midtown their permanent address.
Homes For Sale
Schools
To learn more about how these ratings are created, please click here.
Neighborhood

Image "Midtown HDR Atlanta" by Mike