Westside Atlanta Real Estate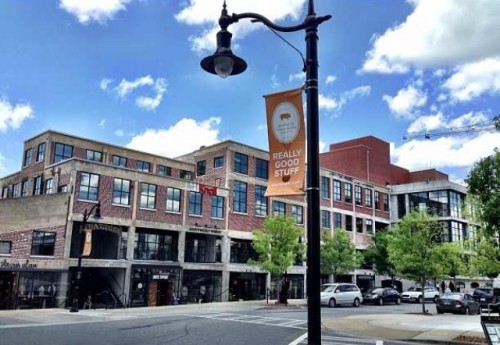 Formerly a dull district of abandoned warehouses and industrial artifacts from Atlanta's manufacturing glory day, Westside has surfaced in recent years with various reasons to be the next best destination. The long-ignored stretch of western Atlanta seems ready for yet another stage of expansion and revitalization.
The community's name can sometimes be confusing. Westside could mean different locations – the whole side of the city on the west or the Historic Westside Village – but our focus is on the residential district on the west side of Atlanta, also called West Midtown.
Credit goes to a vast number of young, ambitious professionals desiring to call Westside their home. Working and living in Westside is such convenient with a wide array of great urban apartments, lofts and condominiums for home and work options. It is even inhabited by professional artists who can create a unique art piece especially for you.
Busyness at work won't starve you as Westside has established its name in culinary expertise. Dining can be simple or elegant in the district's best restaurants where you can satisfy your palate either with the all time favorite barbecue to sushi, sandwiches to salads or some home cooked meals. Jazz and comedy bars contribute to having a memorable night at Westside.
Excited for more? Reservoir Park and Atlanta's Waterworks Park – both strategically located in Westside – are two of the most awaited park projects in the Atlanta Belt Line. On the commercial side, developments such as the Westside Provisions District offers a range of first-rate shopping, dining, workplace and living options to the neighborhood.
Living up to its slogan "Really Good Stuff", Westside combines the finest in boutique retail, fine dining, arts and upscale residences. The neighborhood is conveniently located west of Midtown, and is growing as a district and destination with lots of real good stuff. Indeed, there is much to explore if you just go West!
Homes For Sale
Schools
To learn more about how these ratings are created, please click here.
Neighborhood
Image "Westside Atlanta" by WeloveATL