Oak Grove Real Estate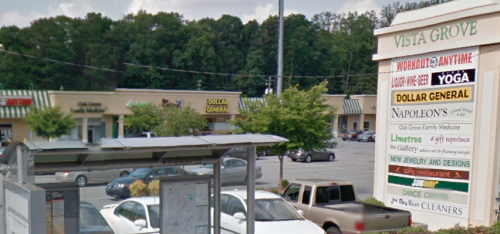 Welcome to Oak Grove, a residential community in DeKalb County that includes several subdivisions and neighborhoods. The place is bound by Briarcliff Road, Clairmont Road, Lavista Road and Oak Grove Road. If you're planning to visit this charming community, you may ask directions from Atlanta locals, although they might know the place as "Vista Grove".
The vast area covered by this neighborhood has made Oak Grove a premier location for several destinations essential for residential living. Here are some of the best reasons for considering Oak Grove as your next place of residence:
Schools
Oak Grove has some of Atlanta's best schools under the DeKalb County School System. Take a pick from these highly regarded and award-winning educational institutions: Oak Grove Elementary School, Sagamore Hills Elementary School, Henderson Middle School, and Lakeside High School.
Restaurants
A neighborhood that's a few steps from local food shops and restaurants is definitely something worthy living in. Oak Grove is one such place, with residents able to satisfy their hunger cravings through nearby restaurants – pizza place, Mexican restaurant, bar and grill, and dessert and pastry shops. Locals recommend Mo's Pizza for your first food stop.
Commercial centers
If you want more choices to shop, dine and relax, you can head to several commercial hubs in or near Oak Grove. The Oak Grove Shopping Center is located at the corner of Lavista Road and Oak Grove Road. You can also find more restaurants and retail shops in Vista Grove Plaza Shopping Center and the upscale Northlake Mall.
Residential mix
Oak Grove has retained many of its old and historic homes, but at the same time, the neighborhood is on the upswing in terms of residential real estate projects. The new projects have been bringing more modern style homes to catch the fancy of the younger market.
For all of its conveniences, Oak Grove deserves praises – and a consideration as your next address!
Homes For Sale
Schools
To learn more about how these ratings are created, please click here.
Neighborhood
Image "Vista Grove Plaza" by B