Inman Park Real Estate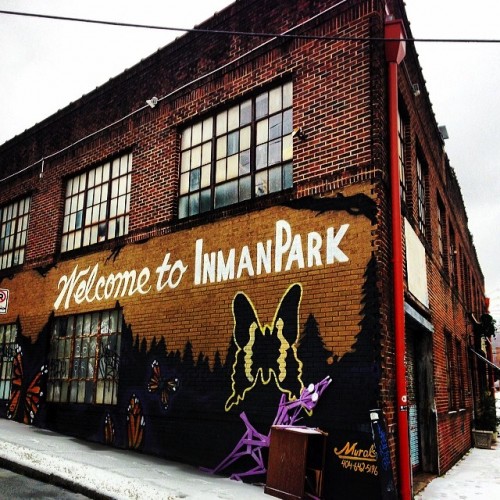 One of Atlanta's primary first historic districts has now turned itself into a premier intown neighborhood.
Inman Park is home to a diverse array of architectural styles in its residential properties. It's like being in a time warp to the 19th and early 20th century to discover the best residential structures! Stand in awe of houses that exude Italian and Romanesque styles, Queen Anne types, and other regal structures. Don't miss the Callan Castle (home of Coca-Cola magnate Asa Griggs Candler), Beath-Dickey House, and Kriegshaber House (now the site of the Wrecking Bar Brewpub).
Inman Park has evolved from a historic landmark to a residential destination by the younger generation. Don't be surprised to see old Victorian houses in one location within the neighborhood and an apartment complex in another side! One of the neighborhood's best modern communities is Inman Park Village, which boasts of condominiums, apartments and townhouses with amenities such as a gym, bar, and a wide greenspace. It has everything you would expect of a residential community.
Aside from its architectural designs, what sets Inman Park apart from other Atlanta neighborhoods is its walkability. It's so relaxing to walk around Inman City because of the many sights that your eyes can feast on. You may walk your way around Highland Avenue, a lively street known for its restaurants and commercial shops. And oh, don't you dare miss the picturesque Springvale Park by taking a relaxing walk around the lake.
For eating options, you can enjoy casual dining in Victory Sandwich Bar and Pure Taqueria. If you prefer something a little bit more classy, head to any one of the stylish restaurants by famed Atlanta chef Kevin Rathbun.
Getting to the neighborhood Park is a breeze, courtesy of the Inman Park – Reynoldstown MARTA transit station. Aren't you excited to hop on a train to Inman Park?
Homes For Sale
Schools
To learn more about how these ratings are created, please click here.
Neighborhood

Image "Inman park village" by Mmann1988