East Atlanta Real Estate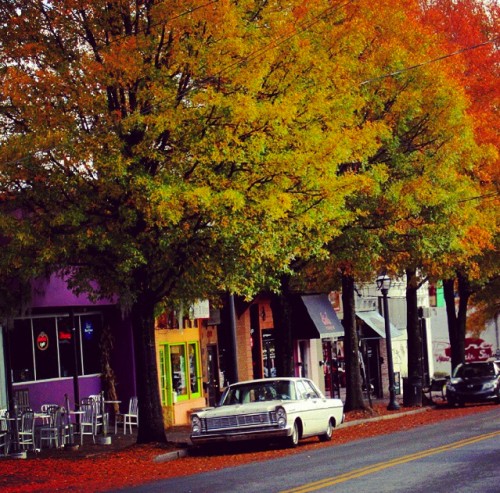 Looking for an upscale neighborhood in Atlanta that offers more than just the usual fare? Head on to
East Atlanta!
As its name suggests, this neighborhood sits at the east side of Atlanta. It's an exciting place to visit, much more to live in. The Creative Loafing calls East Atlanta "the epitome of cool" because of the hip and happening things going on in the neighborhood. Here are just some of the attractions and destinations that you need to check out in East Atlanta, which Atlanta citizens call "The Village":
Entertainment
If you love music, East Atlanta is your never-miss destination for live bands and DJs in three music spots almost every night. That sounds like heaven for anyone who loves the nightlife! If you're more into art and film, East Atlanta is a great place to enjoy underground cinemas and art displays.
Family-friendly living
Start your family day with a picnic at Brownwood Park, which has a recreation center, a playground, and lots of trees where you can relax under. Other must-see places for families include the East Atlanta Branch Library, as well as other neighboring vicinities like Zoo Atlanta, Grant Park, and East Lake YMCA.
Active residents
Looking for adventure right in the middle of the neighborhood? Living in East Atlanta gives you many opportunities to bond with your neighbors, as the highly active neighborhood association organizes a lot of events just for that. Residents come together during weekends to do tree planting, neighborhood cleanup, and fund raising activities.
Fun and more fun!
East Atlanta is bustling with activities that spell F-U-N. Some of the noteworthy events are Brownwood Park Bike Rally, Battle of Atlanta Festival, and the East Atlanta Beer Festival.
What are you waiting for? East Atlanta is just a few miles east of Downtown and directly at the south of Little 5 Points. Head on to the neighborhood now, and be ready for an active way of living!
Homes For Sale
Schools
To learn more about how these ratings are created, please click here.
Neighborhood

Image "EAV in fall" by Mmann1988