Chastain Park Real Estate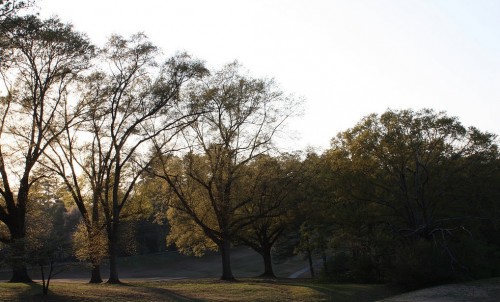 Surrounded by upscale neighborhoods, Chastain Park has proven itself to have survived the test of time. It is bound by the city of Sandy Springs on the north, Mt. Paran/Northside on the west, and Tuxedo Park on the south.
Also known as Chastain Memorial Park, this wedge-shaped park is named after Troy Green Chastain, a member of the Fulton County Commission. It boasts of some of the most elegant and opulent living conditions in Atlanta. Forbes branded it as the 9th wealthiest zip code in the United States.
Aside from its stylish homes that attract new residents, common attraction is the park itself. Being the largest park in the City of Atlanta, Chastain Park is a vast 268 acres of recreational space. The famous Chastain Amphitheatre, as its main attraction has held numerous performances of the biggest names in music. The park's sprawling space allows residents to enjoy tremendous outdoor sports like golf, softball, basketball and football. There is a jogging path for health buffs, playgrounds for the kids, swimming pool for the entire family, and an equestrian center and horse park for the riders.
Great news for the parents is the availability of award-winning public and private schools in the area. A family-friendly neighborhood is a factor why families choose Chastain Park as a place to build their homes.
As for your palate, Horseradish Grill is located within the Chastain Park neighborhood. The restaurant grows some of its own organic produce and offers healthy dishes. As part of Atlanta's Buckhead district, Chastain Park residents can easily access chic shopping destinations in places like Lenox Square and Phipps Plaza. Trendy nightlife attracts people from all over Metro Atlanta as well.
True enough, Chastain Park has it all: a fantastic community rich with green space, excellent schools and a prime location. No wonder it was named one of the Best Atlanta Neighborhoods for Families. Wouldn't you be glad to come home to it?
Homes For Sale
Schools
To learn more about how these ratings are created, please click here.
Neighborhood
Image "Chastain Park, Atlanta" by blacklab2013