Avondale Estates Real Estate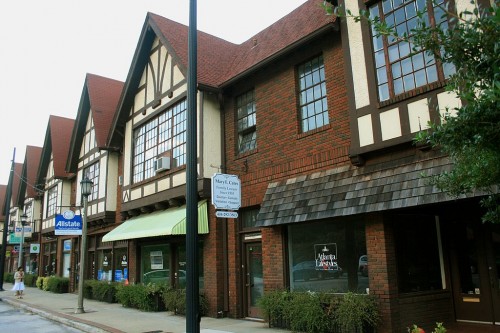 A quaint lifestyle is not something common these days, so discovering Avondale Estates could give you a nice trip back memory lane.
Avondale Estates is a city located in Georgia's DeKalb County, and sits alongside the cities of Clarkston, Pine Lake, and the county seat Decatur. DeKalb County forms part of the Atlanta metropolitan area, and is touted as Georgia's most diverse county.
The city was founded in 1924 and was originally planned as a community that evoked influences by Shakespeare and the Tudor style of architecture. This is the reason why the existing structures in the downtown area of Avondale Estates as well as some houses in the locality were built based on medieval design. As you roam the city streets, you will find yourself immersed in the beauty of legendary buildings and artistry that only the Tudor style of architecture can offer.
When you drop by the city's commercial district, expect to find antique shops and things that remind you of the past. If you want your fix of the arts, you should make your way to the Rail Arts District, home to several art studios and galleries. There's also a must-not-miss studio complex called the Little Tree Art Studios along Franklin Street. It's essentially a warehouse with several art studios and a space for music practices.
Aside from having your fair share of Avondale Estates and its history, you may also enjoy the food selections within the city. Some of the best food options around the metro include Mexican dishes, southern food, pizza, Chicago-style hot dogs, and a diner. While you're in Avondale Estates, be sure to visit the first Waffle House restaurant in the U.S., with its museum located at 2719 East College Avenue.
Parents need not worry about their kids' education, because Avondale Estates is home to a local elementary school and the DeKalb School of the Arts. Meanwhile, middle and high schools are proximate to the city.
If you favor a classy way of living from the past, then Avondale Estates will probably be a great fit for you.
Homes For Sale
Schools
To learn more about how these ratings are created, please click here.
Neighborhood
Image "Downtown Avondale Estates" by Aprabhu