Old Fourth Ward Real Estate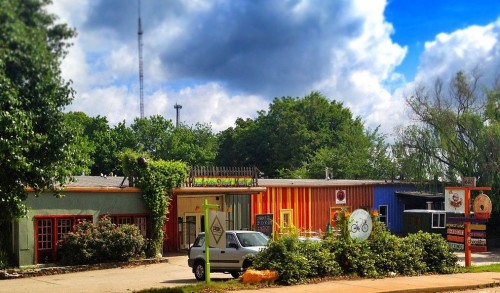 Its name is something of a misnomer: Old Fourth Ward is anything but old!
Old Fourth Ward is an emerging Atlanta neighborhood famous for the Martin Luther King Jr. National Historic Site. However, recent developments in its cityscape have led The New York Times to brand the neighborhood as "a cradle of culinary and artistic innovation and as a symbol of gentrification."
The neighbohood's history may be riddled with crimes and calamities, but Old Fourth Ward continues to stand the test of time especially upon its gentrification. Edgewood Avenue is one of the primary examples of the neighborhood's shift to development. Once an area for criminals and the homeless, Edgewood Avenue is now the premier nightlife destination at Old Fourth Ward. A lot of posh restaurants and bars have made residence in this eclectic part of the community. Be sure to check out Sister Louisa's Church of the Living Room and Ping Pong Emporium (or simply "Church"), where you will be asked to wear choir robes as you play table tennis or stroll within the place. Other food stops that you shouldn't miss in Edgewood Avenue are Mother, Joystick, Noni's, Corner Tavern, and Sound Table.
Want to enjoy more spots in Old Fourth Ward? National Geographic has listed ten reasons why residents and visitors have come to love this neighborhood. Edgewood Avenue is included in the ten reasons, along with the following:
• Ponce City Market
• Atlanta Streetcar
• Altanta BeltLine
• Epic Southern Brunch
• Jackson Street Bridge
• Street art (through the yearly Living Walls graffiti conference)
• Local markets (Sweet Auburn Curb Market and Freedom Farmers Market)
• Heritage sites (Sweet Auburn Historic District)
• Community pride (through events like the Old Fourth Ward Arts Festival, One Musicfest, and Sweet Auburn Springfest)
There's so much more that Old Fourth Ward can show you, and it's only a matter of time when this ever-growing neighborhood will capture your attention and your heart.
Homes For Sale
Schools
To learn more about how these ratings are created, please click here.
Neighborhood
Image "Irwin street market o4w atlanta" by Keizers